New ASIC regulation of CFDs
December 02, 2020 17:00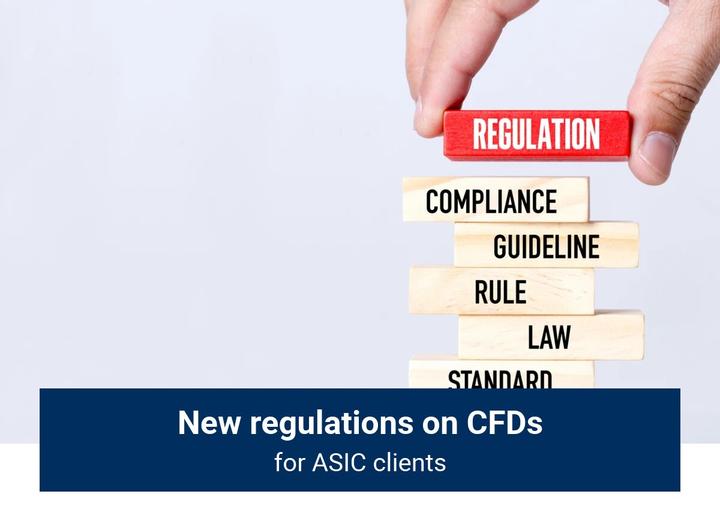 Dear Traders,
The Australian Securities and Investments Commission (ASIC) has issued a new regulation which will change the way that Australian retail clients, as well as all overseas retail clients of Australian financial services firms, are to trade FX and CFD instruments starting from 29 March 2021.
The following is a summary of how the new rules will change our services to all retail clients. Please note, these changes will not affect our new PRO Account for wholesale, professional, and sophisticated clients. Please visit the Admiral Markets PRO section of our website if you want to learn more about your eligibility.
Leverage
The key focus point of the regulatory product intervention is the reduction of maximum possible leverage rates (i.e the increase of margin requirements) as outlined below.
New margin rates will apply on and after March 29, 2021:
| | | |
| --- | --- | --- |
| CFD underlying asset | Current maximum leverage | New (from 29 March 2021) |
| FX Majors | 500:1 (0.2%) | 30:1 (3,33%) |
| Major indices, other FX and GOLD | 500:1 (0.2%) | 20:1 (5%) |
| Other indices | 200:1 (0.5%) | 10:1 (10%) |
| Commodities (other than GOLD) | 500:1 (0.2%) | 10:1 (10%) |
| Digital currencies | 5:1 (20%) | 2:1 (50%) |
| Shares, ETFs and all other underlying asset classes not named above | 20:1 (5%) | 5:1 (20%) |
Margin close-out
In the event of an account's equity dropping below 50% of reserved margin, we will close one or more open positions, starting with the one with the largest floating loss, in order to increase this ratio. 50% is the new industry standard and therefore we will also be changing our margin close-out ('stop-out') levels on Trade.MT4 and Trade.MT5 accounts from 30% to 50% beginning March 29, 2021.
Negative account balance protection
We are pleased to see that the loss reduction measures that we already apply to positions of our clients under our negative account balance protection policy have been expanded and chosen as the new industry-wide service standard. Starting from March 29, 2021 possible losses of our retail clients on CFD positions will be always limited to the amount funds in retail client's CFD trading and wallet accounts.
Trading incentives and benefits.
We will no longer be able to provide you any rewards or rebates related to depositing money with us or trading. However, you can still redeem any rewards or rebates you have remaining up to 29 March 2021, and we will be looking for other ways to keep you engaged!
We are here for you now and after new rules will come into effect
Please do not hesitate to contact your account manager at Admiral Markets if you have any questions. If you would like to find out more background information regarding regulatory measures, please see the ASIC media release here:
https://download.asic.gov.au/media/5828628/public-notice-cfd-pip-22102020.pdf
Trade responsibly!
Kind regards,
Admiral Markets