7 Things to Look for When Choosing a Forex and CFD Broker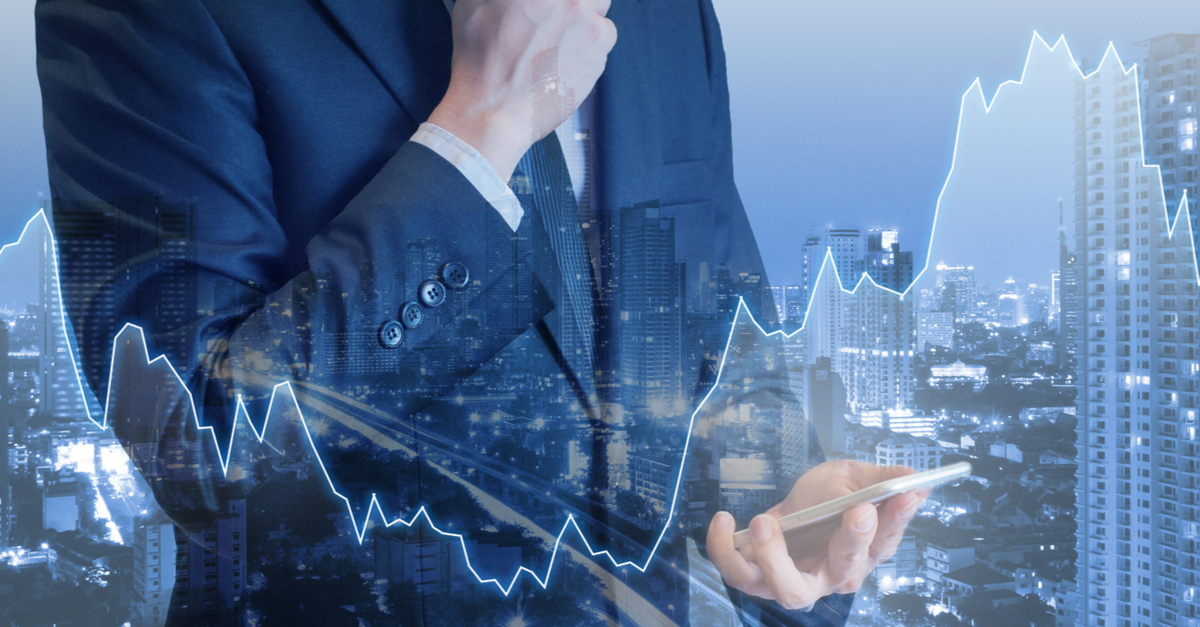 7 Things to Look for When Choosing a Forex and CFD Broker
Online forex trading has become immensely popular in the past decade, particularly as a result of the ability to access the market with ease. Retail traders from across the globe are choosing to trade forex currencypairs, either as a professional occupation or an activity they perform in their spare time.
Regardless of how or why you trade forex currencypairs, it is absolutely essential that you are registered with a reliable forex and CFD broker. Since there are thousands of registered forex brokers out there, it is important to consider a few factors before finalizing your decision.
1. Licensing and regulation
One of the first things that you should consider when searching through potential forex brokers is their licensing and regulation. Signing up to a broker that is genuinely licensed and regulated by a reputable regulatory commission (or commissions) is important. You can do this by checking where the company is based, as the legislation requirements for financial registration vary from one country to the next.
Some examples of regulatory bodies include:
Australia: Australian Securities and Investment Commission
New Zealand: Financial Markets Authority (FMA)
United States: National Futures Association (NFA) and Commodity Futures Trading Commission (CFTC)
Switzerland: Swiss Financial Market Supervisory Authority (FINMA)
UK: Financial Conduct Authority (FCA)
CySEC: Cyprus Securities and Exchange Commission (CySEC)
Regulation is what gives your funds the necessary insurance needed against any internal fraud or financial issues encountered by the broker. Further still, under regulatory requirements, all funds must be held in segregated accounts entirely separate from the broker's own funds, meaning they are not used to the advantage of the broker.
2. Customer support
Regardless of your level of trading experience, it is paramount to have good and reliable customer support. Customer support ensures that you will quickly and efficiently solve a struggle as and when it arises, whether a trade has been executed incorrectly, had an encounter with large slippage or wish to make a withdrawal or deposit, and so on.
Good customer support is:
Around-the-clock availability through a number of channels including phone, email and Live Chat
Availability in a range of languages (both the site itself and the language support)
Availability of both general client support and technical support
Having access to all of the above ensures you can handle all matters related to your forex trading account and trading platform as soon as they arise, to avoid any major issues from occurring.
3. Competitive platform technology
It doesn't matter if the customer service is outstanding; if the platform has a poor user-interface with difficult navigation, then you will struggle to succeed as a trader. Traders should make sure that the trading platform and software are easy to use, simple in nature and offer a range of fundamental and technical analysis tools, including forex indicators and charting capabilities. Traders should have the flexibility to place different order types with ease, in a fast, secure and reliable environment.
Other factors to consider include:
Low spreads
Customisable add-ons
A diverse selection of trading instruments including Forex and CFDs on indices, metals, energies, stocks, bonds, ETFs and cryptocurrencies.
Clear risk management functionality, including stop loss and take profit order
Most brokers offer free demo trading accounts so that traders can test out the platform prior to opening a live account and depositing funds.
See here for Admiral Markets' selection of state-of-the-art forex and CFD trading platforms.
4. Business Model
Typically speaking, there are Dealing Desk (DD) and No Dealing Desk (NDD) brokers, as well as hybrids.
Dealing Desk Brokers
Dealing Desk brokers (also known as Market Makers) set the bid and ask prices on their systems, and usually take the opposite side of a trader's deal, making money through spreads and by providing liquidity.
NDD brokers include:
STP (Straight Through Processing)
ECN (Electronic Communication Network)
Hybrid (STP + ECN)
STP Brokers
STP technology does not require a dealing desk. All orders are routed to the broker's liquidity providers, with prices executed at the bid/ask rate provided by liquidity providers, including big banks, hedge funds and investors who act as counterparties to each trade. With STP technology, the broker acts as a silent connection provider between the market and the trader (as opposed to a dealing desk that re-processes trades.)
In selecting an STP broker such as Admiral Markets, you will benefit from lightning speed execution, zero requotes as well as Direct Market Access, where your orders are filled at the best possible price with only a small mark-up spread.
NDD Brokers
NDD brokers use both STP and ECN technologies without a dealing desk, routing trader orders directly to liquidity providers. This allows traders to access real markets, with more accurate orders filled at a quicker speed. With these kinds of orders there are no requotes when an order needs filling.
ECN Brokers
ECN brokers provide their prices from large financial corporations, such as market makers, banks and hedge funds. These are all interconnected in order to find counterparties for the orders they are unable to handle internally.
Hybrids
Hybrids offer a combination of NDD and ECN, giving traders access to quality customer service, excellent educational resources, a variety of market analyses as well as fully automated order entries.
5. Spreads and slippage
What sort of spreads are available? Brokers do not make commission from your actual trades; they make commission on the spread as compensation. This is the difference between the bid and ask price during currency trading. forex brokers come in many different varieties, some offering variable spreads, others offering fixed spreads, and some offering a combination of the two. In most cases, the spreads available depend on the size of the account being opened.
What type of slippage might occur with the broker during a range of market environments? From a normal market to more volatile market conditions, the slippage encountered (if any) can make a huge difference to your trading account balance.
6. Margin and leverage requirements
Before making an order with a broker you need to be aware of their margin call requirements. Margin is a type of deposit required in order to keep a position open, and involves a portion of your account deposit specifically set aside. Brokers use margin as a form of security; for example in the event that an investor's position takes a turn for the worse and losses approach the margin amount, the broker may react and advise the investor to deposit more funds into the account, or close the position. Find out what the broker's margin requirements are in order to open a trade, as well as the time that you will need to respond to a margin call.
In terms of leverage, you need to choose a level that best suits your trading abilities and needs. Amounts vary from one broker to the next (typically starting at 100:1 and going as high a 400:1). While applying high leverage might seem an exciting prospect, it has the potential to wipe out your account in seconds, so avoid selecting a broker just because they offer very high leverage.
7. Deposit and withdrawals policy
What funding methods does the broker offer, and what fees are applied for each method? Does the broker have any minimum deposit and withdrawal requirements? How quickly and easily can you access your funds when requested?
Brokers usually allow account holders to fund using credit card, wire transfer and bank cheque, but check their policy first as each broker has its own policies when it comes to deposits and withdrawals. When depositing you want to start trading as soon as possible, so if there's a delay with your deposit, imagine the delay when you want to make a withdrawal. Your broker should make sure both the deposit and withdrawal processes are speedy, smooth and hassle-free. Read more for Deposits and Withdrawals information with Admiral Markets.
Before committing to a forex broker it is vital to learn as much as possible about them, by carrying out thorough research in order to reduce the chances of losing funds from your trades. Find out everything there is to know about the firm and its trading conditions, and be sure to select a broker that offers the specific features you are looking for.