Best MT4 Expert Advisors for 2021
January 11, 2021 18:50 UTC
This article will explore the best Expert Advisors available (EAs) for MetaTrader 4, providing an explanation for what are Forex Expert Advisors, as well as, discussing all the various types of EAs, how they function, and much more!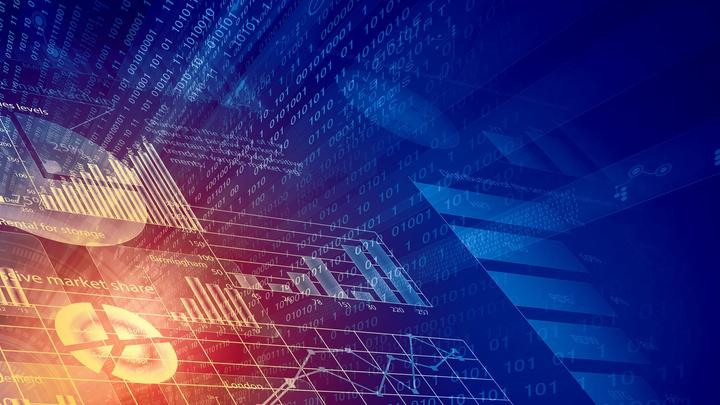 What is a Forex Expert Advisor?
A Forex Expert Advisor, also known as an EA or automated FX trading software, is in fact a mechanical trading system written in MQL4 programming language, which has been developed to automate trading activities on the MetaTrader 4 (MT4) trading platform. MetaTrader Expert Advisors can be designed to alert you if a trading opportunity arises that might be worth your attention.
MetaTrader EAs can also be used to automatically manage all aspects of the trading operation - from sending orders directly to the server, to managing and adjusting stop-losses, trailing stops and take-profit levels. EAs for MetaTrader 4 are all completely unique, and will follow various rules on when to enter and exit the market. As with any kind of automated software, a Forex EA removes the emotional trading decisions that can affect the trading accounts of new traders.
FX best MetaTrader 4 Expert Advisor enables investors to use a strict trading system, without falling outside any of the programmed parameters. This solid steadiness is one of the many characteristics that makes these FX programs so appealing to experienced investors. In addition, Expert Advisors are capable of evaluating a greater amount of parameters at the same time, far more than any human feasibly could.
Furthermore, all of the technical indicators that are available in the MetaTrader 4 platform can be utilised by an Expert Advisor, owing to the MQL4 programming language. Every kind of moving average (e.g. EMA, SMA etc), CCI, and RSI can be used, and you also have the ability to create your own custom FX indicators, which can be used with the EA. We have prepared this article in order to help define the best Expert Advisors in the MetaTrader 4 trading platform, that are available for professional traders.
The Types of EAs in MT4
It is no secret that there is a vast range MT4 Expert Advisors. Some of them have been developed especially to trade news events, and to then remain out of the market at all other times, whilst other EAs are meant to stay active 24/7. Experienced Forex traders who have developed their own manual trading FX systems often hire MQL4 programmers to automate their systems, therefore creating a custom MT4 EA.
All Expert Advisors have an identical purpose, and that is to fully automate the Forex trading process and produce a profit whilst doing it. Expert Advisors utilise technical indicators to gauge conditions on the market, and then make trading decisions. Prior to using an Expert Advisor, it must first be attached to a chart on the MT4 platform.
The Expert Advisor MT4 can take into account dozens of factors and elements in order to decide what the next actions will be. This capacity to consider such a wide range of price affecting elements, as well as the discipline of an automated trading system deprived of emotions, can often lead to quite a useful and successful combination.
How Does an EA Function?
This program operates by calculating the various indicators which it was developed to use, and then takes action when the market conditions meet the right criteria, as described in the Expert Advisors' source code. For instance, an ordinary MetaTrader Expert Advisor may have a setup that resembles something like this: 'If the 20 day and the 9 day Moving Average (MA) cross with the 9 day MA above the 20 MA; and the RSI is higher than 50, you should open a long position (i.e buy)'.
This example shows us that you can assign an infinite amount of conditions for entering and exiting the market, and you can manage certain trades for trailing stops as well as multiple take-profit levels. Generally, an MT4 Expert Advisor is divided into three parts: a startup or 'init' function, the major function, and a 'deinit' or cleanup function. The EA will run through its startup option, and upon startup, will also run through its cleanup function at the end.
At the same time, the MetaTrader 4 EA program runs through a cycle of its key functions over and over with each incoming tick, whilst it is attached to a chart. Expert Advisors, and particularly free MT4 Expert Advisors, will not start another cycle for a new tick, in case it is still in the middle of a foregoing one.
This is quite a simple summary of what a simple Expert Advisor can be designed to do. You can ask it to check your account in case there is enough equity to start a trade, and you can ask if there are any available trades to join at that particular moment. If there are some, you can ask whether they tend to be closed or whether they require their trailing stop to be adjusted. In the case where there are no open trades at all, you can ask if the market conditions are right to open one.
The Types of EAs for MT4 in Detail
There are different kinds of Expert Advisors MT4 available for the MetaTrader 4 trading platform. We will now discuss some of the most popular and common types. This isn't a comprehensive list - as there is no doubt that there are other types of Expert Advisors available for traders.
News MetaTrader 4 Expert Advisor - this a hedging EA. The News Expert Advisor is developed to take advantage of news events and the significant price shifts that can take place during financial news releases.
The Breakout Expert Advisor - this is programmed to open a trade the moment the price breaks through predetermined support and resistance levels.
Hedge Expert Advisor - every EA that plays two separate and opposing positions and then reduces the loss on one, whilst making maximum profit on the good trade falls under this category.
Scalper Expert Advisor - a type of Expert Advisor for MT4 that may get your account cancelled, or at least heavily limited by brokers. Its purpose is to secure small profits just as soon as they are available.
Is it possible to run more than one EA at once?
The answer is yes. You can use multiple instances of an EA on the MetaTrader 4 client terminal. It is worth noting however that not all Expert Advisors work together on one terminal. This mainly due to the fact that they will try to handle each other's open trades. Programmers tend to get around this by applying special numbers in the market entrance part of the Expert Advisor's source code.
There are some platform restrictions however. For instance, one Expert Advisor in MetaTrader 4 can only communicate with one trading server at any one time. If multiple Expert Advisors display a lot of activity on the same terminal, and more than one tries to communicate with the trading server, you will eventually receive 'trade context busy' errors in the logs. This occurs if you have too many EAs on a single client terminal.
Do MT4 Expert Advisors Work in 2021?
We suggest discussing the issue of whether EAs for MT4 and free Expert Advisors for MT4 in particular actually work. As it is representative of automated trading software, and EAs tend to cause quite a lot of debate on the internet. First of all, let us define the positive things:
An EA does not sleep - it can work 24/7
It is deprived of any emotion
Nothing can distract an Expert Advisor from working
Expert Advisors are available for the MT4 platform
Besides the standard disadvantages, which include the lack of creativity, there is also the fact that it is really hard to verify the accuracy of any EA, unless you have used it yourself. Let's outline two scenarios that could occur as a result of EA use:
The first one is that the Expert Advisor for MetaTrader 4 tweaks countless times, and it still cannot show steady profits on a demo account.
The second one is that the EA actually performs really well on demo accounts, but for some unknown reason, when traders try to apply them on live accounts with their own funds, suddenly the EA does not work as well, and traders lose their money.
Conclusion
An EA with MetaTrader 4 can serve users well, as long as it is used wisely - ideally meaning that you combine manual and automated trading. It is convenient that EAs are available directly on MT4 trading platforms, as you have all the tools you need in one place. There are many types of EAs, and all of them work in a specific manner. Just make sure to conduct enough research beforehand, and you'll have every chance of finding the best MT4 Expert Advisor for you.
This material does not contain and should not be construed as containing investment advice, investment recommendations, an offer of or solicitation for any transactions in financial instruments. Please note that such trading analysis is not a reliable indicator for any current or future performance, as circumstances may change over time. Before making any investment decisions, you should seek advice from independent financial advisors to ensure you understand the risks.