What Are Forex Market Hours and Trading Sessions?
August 30, 2019 16:00 Australia/Sydney
The Forex market is the largest financial market in the world, with a daily volume ranging approximately between two-three trillion dollars. To become a successful Forex trader, one has to carefully study all the important aspects of the foreign exchange market. Among them are Forex (FX) trading market hours, and trading sessions. What do we mean when we refer to FX market hours? They refer to the hours when FX market participants are able to purchase, sell, exchange, and speculate on different currencies.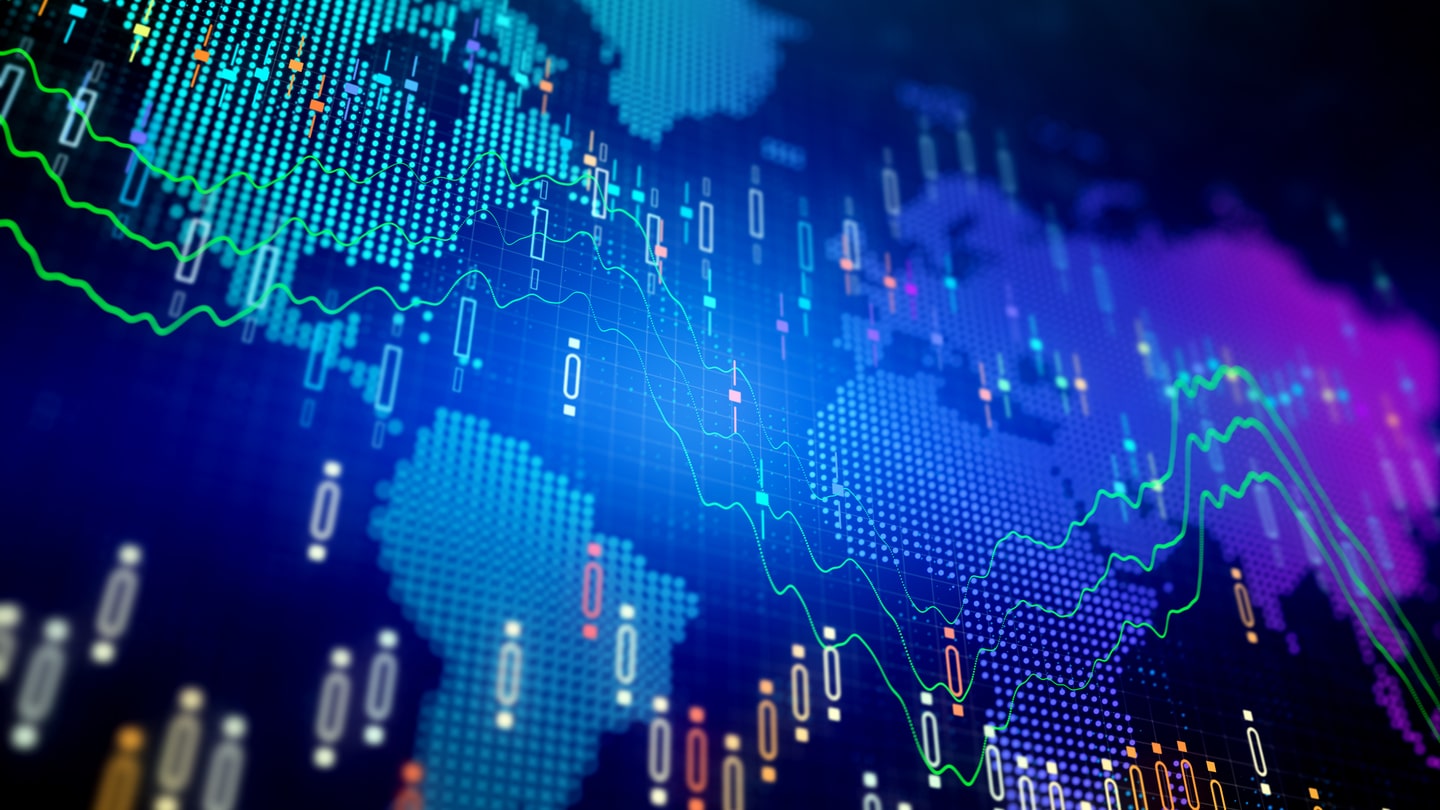 It is no secret that the FX market is open 24 hours a day, five days a week. In fact, international currency markets are made up of banks, different commercial companies, central banks, hedge funds, investment management firms, not to mention retail Forex brokers and investors around the world. In the Interbank Forex market, the majority of large international banks have multiple offices around the globe, so that they can pass their local clients' foreign exchange orders to an affiliated branch at any time during the 24-hour cycle.
This process would typically be executed in an orderly fashion at any hour of the working week, unless interrupted by a bank holiday. Banks would operate during regular business hours at each regional office, and the open trading book is passed onto another regional office usually in a later time zone.
During these Forex sessions, the city with the major financial hub in the relevant timezone is given the session title during their business hours. If you are trying to analyse the best time to trade Forex currency pairs, it is paramount to understand these Forex sessions and which currencies or markets are most liquid during those business hours, within a relevant Forex session.
Since this market operates in multiple time zones, it can be accessed at nearly any time of the day. Moreover, the international currency market is not actually dominated by a single market exchange, but instead, entails a global network of exchanges and brokers throughout the world. Forex trading hours are based on when trading is open in every participating country.
Major sessions are:
London session
US session
London/US Overlap
Tokyo session
Minor sessions are:
Wellington/Auckland
Sydney
Frankfurt
Hong Kong
Singapore
The pattern tends to follow that as one major FX market closes, another one opens. There are certain times that are more active and it's important to keep track of these. For instance, New York is 08:00 - 1700 EST, Tokyo 19:00 - 04:00 EST; Sydney 17:00 - 02:00 EST; London 03:00 - 12:00 EST. At times when markets overlap, the highest volume of trades take place.
Trading With A Demo Account
Trader's also have the ability to trade risk-free with a demo trading account. This means that traders can avoid putting their capital at risk, and they can choose when they wish to move to the live markets. For instance, Admiral Markets' demo trading account enables traders to gain access to the latest real-time market data, the ability to trade with virtual currency, and access to the latest trading insights from expert traders.
To open your FREE demo trading account, click the banner below!

The Introduction to Trading Sessions
One of the greatest characteristics of the foreign exchange market is that it is open 24 hours a day, as previously mentioned. This enables investors around the globe to trade during normal business hours, after work, and even throughout the night. However, not all times are created absolutely equal. There are Forex trading times around the world when price action is consistently volatile, and there are also periods when it is completely muted.
Multiple currency pairs display varying activity over different times of the trading day thanks to the general demographic of those market participants, who are online at that particular time. This pushes us to accept the major trading sessions in Forex as being directly interconnected with market hours.
Even though a 24-hour market offers a substantial advantage for many individual and institutional traders, as it guarantees liquidity, and a solid opportunity to trade at any possible time within the established Forex hours of trading, it is not deprived of certain pitfalls. Although different currencies can be traded anytime you wish, a trader cannot monitor a position for such long periods of time.
This implies that there will be Forex trading times when opportunities are missed, or even worse, when a jump in market volatility leads the spot to move against a set position when the trader is not nearby. In order to reduce such a risk, a trader has to be aware of when the market is most commonly volatile, and therefore decide what times are best for their individual trading strategy and trading style.
Typically, the market is separated into three sessions during which activity is at its peak: the Asian, the European and the North American sessions. More commonly, these three periods of trading hours Forex are also known as the Tokyo, London, and New York sessions.
Such names are used interchangeably, simply because these three cities represent the key financial centres for each region. The markets are most active when those three powerhouses are conducting business - as the majority of banks and corporations make their daily transactions. There's also a greater concentration of speculators online.
Asian trading session or Tokyo session
When liquidity is restored to the Forex market after the weekend, the Asian markets are naturally the first to observe action. In other words, Forex market trading hours start there. Activity (although not officially) from this part of the world is actually represented by the Tokyo capital markets, which are live between 00:00 - 06:00 GMT. Nonetheless, there are a lot of other countries with considerable pull that are present during this period, including Australia, China, New Zealand, and Russia.
Taking into account how scattered those markets are, it makes sense that the start and end of the Asian session is stretched beyond the standard Tokyo market hours for Forex. In fact, to allow for these different markets' activities, Asian hours are frequently considered to run between 23:00 - 08:00 GMT.
European trading session or London session
Later in the trading day, just prior to the Asian trading hours coming to a close, the European session takes over in keeping the currency market active. This Forex trading time zone is very dense, and involves a number of key financial markets. London takes the honour of identifying the parameters for the European session.
Official business hours in London run between 07:30 - 15:30 GMT. This trading period is enlarged owing to other capital markets' presence (including France and Germany) prior to the official open in the UK, whilst the end of the trading session is pushed back as volatility holds until London closes. Therefore, the European Forex trading hours GMT are commonly observed as running between 07:00 - 16:00 GMT.
North American trading session or New York session
When the North American session comes online, the Asian markets have already been closed for a couple of hours, but the day is only halfway through for European FX traders. The Western session is influenced by activity in the US, with a few contributions from Canada, Mexico, and other countries in South America. Not surprisingly, activity in New York marks the high in volatility, as well as participation for the session in North American Forex market hours GMT.
Considering the early activity in financial futures, commodity trading, and the visible concentration of economic releases, the North American hours non-officially start at 12:00 GMT. With a substantial gap between the close of the US markets, and the Asian Forex market opening hours, an interval in liquidity establishes at the close of the New York exchange trading at 20:00 GMT, because the North American session comes to a close.
Trade With MetaTrader 5
Did you know that Admiral Markets offers traders the number 1 multi-asset trading platform in the world - completely FREE!? MetaTrader 5 enables traders access to superior charting capabilities, free real-time market data & analysis, the best trading widgets available, and much more! To download MetaTrader 5 now, click the banner below and receive it for FREE!
Overlaps in Forex Hours and Sessions
If a currency pair is a cross made of currencies that are most actively traded during European and Asian Forex market hours (such as GBP/JPY and EUR/JPY), there will be much a greater response to the European/Asian session overlaps, and therefore, a less noticeable increase in price action during the European/North American session's concurrence. Still, the presence of scheduled accident risk for each currency will hold a significant influence on activity, regardless of the pair or its constituents' respective sessions.
Asian/European session overlaps are presented in pairs that are vigorously traded during Asian and European Forex markets hours. Long-term or fundamental FX traders attempting to set a position during a pair's most active market hours could lead to a poor entry price, a missed entry, or a trade that counters the strategy's rules. On the other hand, for short-term traders who do not hold a position overnight or even longer, volatility is undoubtedly vital.
| | | | | |
| --- | --- | --- | --- | --- |
| Forex Market Center | Time Zone | Opens Europe/Berlin | Closes Europe/Berlin | Status |
| Frankfurt - Germany | Europe/Berlin | 08:00 AM 09-January-2018 | 04:00 PM 09-January-2018 | Open |
| London - United Kingdom | Europe/London | 09:00 AM 09-January-2018 | 05:00 PM 09-January-2018 | Open |
| New York - United States Of America | America/New York | 02:00 PM 09-January-2018 | 10:00 PM 09-January-2018 | Closed |
| Sydney - Australia | Australia/Sydney | 10:00 PM 09-January-2018 | 06:00 AM - 10-January-2018 | Closed |
| Tokyo - Japan | Asia/Tokyo | 12:00 AM 10-January-2018 | 08:00 AM 10-January-2018 | Closed |
Source: Forex Time Zone Converter - Global Forex Market Hours
Non-Trading Risky Market Hours
During low liquidity, usually when a market opens, and around 12 AM, there is a considerable risk when trading. Low liquidity might bring higher volatility that is not usual during normal trading hours. Professional traders do not recommend opening positions anywhere between 12-2 AM. Most of these high-risk times can put a trader's account at risk.
Risk factors include:
Volatility spikes – Low liquidity might cause volatility spikes that can easily hit your stop loss
Low liquidity – This is related to the Forex market's depth, and it impacts the ability to handle large transactions effectively
Dealing spread – Spreads usually widen around 12 AM time
The Best Time to Trade the Market
The first three hours of each major session are usually the best in terms of momentum, trend, and retracement. It is then that traders tend to find the best trading possibilities. Additionally, the TOTH (Top Of The Hour), the first and the last five minutes of each hour will usually provide volatility and spiky market movements. Still find it hard to know which session you are in? Why not try the MetaTrader Supreme Edition plugin? and use the handy 'Session Map Expert Adviser'. It will show you the running session in real-time.
Conclusion
When trading Forex, a market participant must first of all define whether high or low volatility will work best with their individual trading style. If price action is more important, trading, the session overlaps, or just ordinary economic release times might be the preferable option. The following step would be to decide what the best Forex trading hours or times to trade are, given the bias for volatility. Those wanting high volatility, will need to identify which time frames are most active for the currency pair they are aiming to trade on.
When considering the EUR/USD pair, the European/North American session crossover will find the most movement. There are usually alternatives, and an FX trader should balance the necessity for favourable market conditions with physical well-being. If a market participant from the United States actually prefers to trade the active Forex open hours for GBP/JPY, for example, they will have to wake up very early in the morning to keep up with the market.
If this person also has a regular day job, this could lead to considerable exhaustion and mistakes in terms of judgment when trading. A much greater alternative for this trader might be trading during the European/North American session overlap, where volatility is still high. Additionally, a great deal of knowledge of how to trade during the Forex best trading hours, doubled with a basic understanding of FX trading sessions in general, can provide you with an advantage in terms of trading currencies properly.
Forex Trading With Admiral Markets
If you're aiming to take your trading to the next level, the Admiral Markets live account is the perfect place for you to do that! Trade Forex & CFDs on 80+ currencies, choosing from a range of Forex majors, Forex minors, and exotic currency pairs, with access to the latest technical analysis and trading information. Trade the right way, open your live account now by clicking the banner below!
This material does not contain and should not be construed as containing investment advice, investment recommendations, an offer of or solicitation for any transactions in financial instruments. Please note that such trading analysis is not a reliable indicator for any current or future performance, as circumstances may change over time. Before making any investment decisions, you should seek advice from independent financial advisors to ensure you understand the risks.