Top 20 Forex Trading Tips You Should Know
December 27, 2020 17:25 UTC
Want to know the best trading tips to use in Forex for 2021? This article will breakdown the top 20 trading tips you should consider using in 2021, ranging from how you should trade, the risks you need to be aware of, how learning about trading can improve your trading performance, and much more!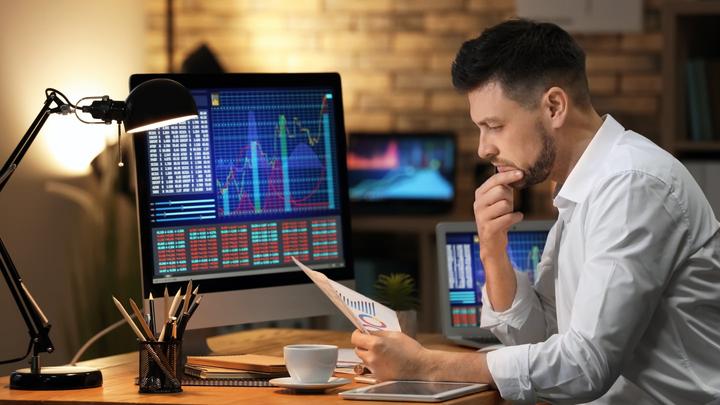 Learning how to successfully trade Forex can be complicated for beginners. Most people want to get rich overnight, no matter how unrealistic it may sound. The world of Forex trading can be a little overwhelming, especially if you are new to the game, and don't know the rules yet. You need to dip your toes in before you go any deeper. The good news is that we've got your back! We've compiled a list of 20 Forex tips for beginners to help you along your trading journey in 2021. If you already have experience with Forex trading, it's always good to remember the basics.
1. Choose Your Broker Wisely
Choosing the right broker is half the battle. Take your time to check reviews and recommendations. Make sure the broker you choose is trustworthy, and suits your individual trading personality. Remember, there are lots of fake brokers out there who will only stand in your way. Go for an authorised broker with a licence.
2. Create Your Own Strategy
No list of currency trading tips is complete if it doesn't mention strategies. One of the most common mistakes beginner traders make is not creating an action plan. Figure out what you want to get out of trading. Having a clear end goal in mind will help with your trading discipline.
3. Learn Step-by-Step
As with every new practical learning activity, trading requires you to start with the basics, and move slowly until you understand the playing field. Start by investing small sums of money, and keep in mind the old adage 'slow but steady wins the race'.
4. Take Control of Your Emotions
Don't let your emotions carry you away. It can be very difficult at times, especially after you've experienced a losing streak. But keeping a level head will help you stay rational, so you can make competent choices. Whenever you let your emotions get the better of you, you expose yourself to unnecessary risks. Exercising risk management within your trading will help you to minimise the risks.
5. Stress Less
This is one Forex tip that sounds really obvious – because it really is. But guess what? Trading under stress generally leads to irrational decisions, and in live trading, that will cost you money. Therefore, identify the source of your stress and try to eliminate it, or at least limit its influence on you. Take a deep breath and focus on something else. Every person has their own way of overcoming stress – some listen to classical music, while others exercise. Listen to your mental health and learn what works best for you.
6. Practice Makes Perfect
Of all the Forex tricks and tips for beginners, this is the most important. You are unlikely to succeed at anything on your first try. Only constant trading practice can yield consistently top results. But you probably don't want to lose money while learning the basics, right? Luckily for you, trading on a demo account costs nothing to set-up, and is free to use!
7. Psychology is Key
Every trader is a psychologist at heart. When you're planning your next move, you have to analyse market movements and review your own psychology. You need to ask yourself questions such as:
Did I show signs of confirmation bias?
Did I make a trade out of frustration?
What made me choose that particular currency pair?
Mastering your psychology will protect you from many losses along the trading development path.
8. No Risk, No Success
Not even Forex trading tips and tricks can guarantee you success. When you decide to become a trader, you should have already accepted the possibility of failure. In case you didn't – here's a reality check. You won't make profitable trades 100% of the time. Don't let false advertisements get in your head, either. Instead, be realistic about your Forex trading methods and goals.
9. Patience is a Virtue
When it comes to trading, this old saying is not just a cliché. True success is never instantaneous. It's the result of consistent work and planning. Many beginner traders look for an easy, fast path to profit. Don't bother – it doesn't exist!
10. Continuous Education
Source: Market Order performed for the USDCHF currency pair - MarketWatch - MetaTrader Trading Platform
Each day you trade, there's a new lesson to be learned. Look closely at the Forex market and keep all the tips you have learnt in mind. Start analysing news, trends, and financial processes, and don't neglect the Forex basics. Most importantly, study, then practise and then study some more. Repeat this process often, and you will be well on your way to fully understanding the markets.
Studying will require a lot of time and effort, but it will pay off in the long run. For starters, Admiral Markets offers the opportunity for traders to benefit from a free education centre that offers Forex tips, as well as, a range of articles and tutorials offering tips, tricks, strategies, and more, for all kinds of trading.
11. Take Breaks
A great Forex tip to follow daily is to take time away from your computer, especially during stressful trading sessions. When you have several computer windows open and multiple data streams to analyse, you can naturally feel pressured. In this case, it's better to take a break and walk away for a while. Give yourself some time to collect your thoughts. When you return to your desk, you'll be calmer and able to focus better.
12. Trends are Good for You
One particularly important Forex market tip to follow is to learn about trends. The ability to spot trends is a valuable one. While we don't recommend jumping on the trend bandwagon every time, but outright ignoring the trend is a recipe for disaster. Trends can show you what is coming, so you can pro-actively adjust your trading, rather than reacting when it's too late.
13. Seek Competitive Conditions
It's important to choose top-notch service conditions and get favourable spreads. If you're considering trading with Admiral Markets, there are a range of different options available. Why not read more about them in our account types section?
14. Plan in Advance
Forex trading is not a gamble – it's a strategic game. Carefully calculate your next move before you act. You can begin formulating a plan by asking yourself some challenging questions such as:
Have I accounted for the possibility that I may lose?
What's my plan B for the different types of scenarios that may arise?
To be successful at Forex trading, you have to expect the unexpected.
Forex 101 - Free Online Trading Course
If you're a rookie trader looking for a place to learn the ins and outs of Forex trading, our Forex 101 Online Trading Course is the perfect place for you! Learn how to trade in just 9 lessons, guided by a professional trading expert. Click the banner below to register for FREE!

15. Know the Charts
You will be trading on many different markets and will need to quickly understand the information you analyse for each trade. There are numerous tools available to traders that make trading easier, but nothing is more time-efficient than charts. Charts provide you with fast access to numerically-heavy data in the form of a simple visual, so you don't have to scroll through it. We encourage you to learn more about Forex charts and how to use them, by reading our related articles:
Most Frequently Used Forex Chart Patterns
16. Don't Run out of Chances
Eagerness is good, but there is a limit to everything. If you trade too much, you are probably harming your chances of achieving success. Why? Because overtrading usually leads to weakened focus and careless trades. As you develop your trading plan, indicate the maximum amount of trades you will make per day or week.
17. Greediness Leads to Risks
Greediness can make you take unnecessary risks as well. Set the maximum loss and desired profit within your trading plan. When you hit this level, stop and don't go for another trade. When it comes to fund management, this is one of the most important Forex tips and tricks to follow.
18. Use Stop-Losses
Our Forex daily tips don't just focus on general recommendations. We also want to mention valuable tools, such as the highly rated stop-loss. Not setting a stop-loss is basically giving you an excuse to keep a bad position open (because you're hoping that the situation improves). But bad situations rarely improve, and neither will your capital if you don't wise up fast.
A correctly placed stop-loss eliminates the risk of losing all of your money on a single bad trade. The stop-loss is especially beneficial when you don't have the ability to close positions manually. To find out more about stop-losses, make sure to check out the following educational articles:
How to Use a Stop-Loss and a Take-Profit in Forex Trading
What Is Stop-Loss In Forex Trading?
19. Analyse Your Trades
Another daily Forex tip to follow is to keep a journal of your trading activity. This will help you monitor your performance and find patterns within your trading. Basically, it's easier to learn from past mistakes when they are jotted down. Keeping a journal also improves your discipline. Be sure to write down everything and be honest about it, as you have to be your own biggest critic.
20. Experiment
One of the essential tips for Forex trading is to flexibly adjust your strategy. Be willing to try out new things and always aim to improve your trading. The FX market is constantly evolving and so should you. For instance, the MetaTrader 4 Supreme Edition (MT4SE) plugin is free for all live and demo accounts, bringing you the most advanced tools to improve your trading experience. With MT4SE, trading is made handy with the use of features such as: the mini terminal, the trade terminal, the tick chart trader, the indicator package, the trading simulator, and the mini chart.
Final Thoughts
Don't let Forex currency trading frighten you into giving up, when it feels like the odds are against you. Instead, try to remember that Forex success is based on a mixture of preparation and stubbornness. As mentioned in our Forex Trading Golden Rules article, "FX trading takes consistent discipline to yield success". These Forex tips and tricks will help you prepare – the rest is up to you!
Trade With Admiral Markets
If you're feeling inspired to start trading, or this article has provided some extra insight to your existing trading knowledge, you may be pleased to know that Admiral Markets provides the ability to trade with Forex and CFDs on up to 80+ currencies, with the latest market updates and technical analysis provided for FREE! Click the banner below to open your live account today!

About Admiral Markets
Admiral Markets is a multi-award winning, globally regulated Forex and CFD broker, offering trading on over 8,000 financial instruments via the world's most popular trading platforms: MetaTrader 4 and MetaTrader 5. Start trading today!
This material does not contain and should not be construed as containing investment advice, investment recommendations, an offer of or solicitation for any transactions in financial instruments. Please note that such trading analysis is not a reliable indicator for any current or future performance, as circumstances may change over time. Before making any investment decisions, you should seek advice from independent financial advisors to ensure you understand the risks.