Basics of Forex Scalping - Simple Strategies And Techniques
This article will provide you with all the basics behind Forex scalping strategies and techniques. Discover the answers to questions such as: what is scalping in Forex?, how to scalp in Forex, as well as reasons why you should consider using scalping techniques, what kind of techniques are available to use, how to select the best scalping system for Forex, a brief look at scalping strategies such as the FX 1 minute strategy, and much, much more!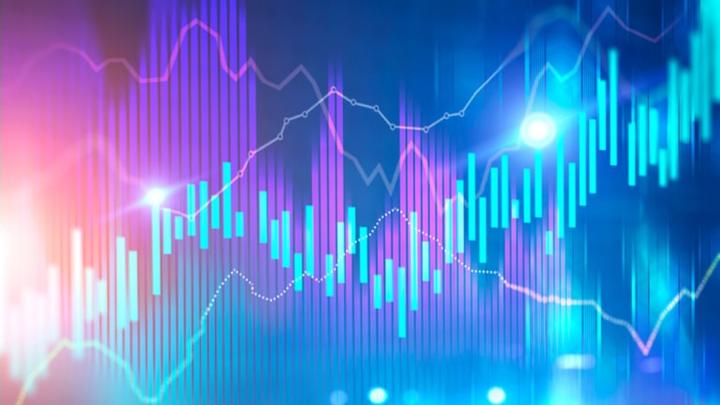 What Is Forex scalping?
So you might be wondering what is scalping in Forex? If you have, you've come to the right place!
When it comes to Forex trading, scalping generally refers to making a large number of trades that produce small profits individually. Scalping is a type of day trading style. As we all know, Forex is the most liquid and the most volatile market, hence while many traders are bearing through minor price fluctuations to get a gain between 100-200 pips per trade that they make, there is a whole army of Forex scalpers trying to squeeze every possible opportunity out of these small fluctuations in the foreign exchange quotes.
In other words, scalping the Forex market is simply taking advantage of the minor changes in the price of an asset, usually performed over a very short period of time.
Scalping is quite a popular style for many traders, as it creates a lot of opportunities within the same day. It's popularity is largely down to the fact that the chances of getting an entry signal are rather high. During the scalping process, a trader usually does not expect to gain more than 10 pips, or to lose more than 7 pips per trade, including the spread.
Usually scalping is performed with substantially high volumes, which is why many of these traders are not following the common 2% risk management rule, but are instead trading much higher volumes during their FX scalping sessions.
Is scalping suitable for you?
Deciding whether Forex scalping strategies are suitable for you will depend significantly on how much time you are willing to put in to trading. Scalping the Forex market requires constant analysis and the placement of multiple orders, which can be as demanding as a full-time job. In addition, there are only a few hours a day when you can scalp currency pairs. After availability, the next most important thing is being able to think on the fly.
For a scalping Forex strategy to succeed, you must quickly predict where the market will go, and then open and close positions within a matter of seconds. Employing leverage could worsen losses, but it can also yield significant profits depending on the leverage available. If you are just getting started with scalping, why not open up a Demo account? and test out these strategies on the markets in a risk free environment with virtual currency, before transitioning to a live account.
When making these forecasts, keep in mind that herd psychology is integral to market movements.
Risk Free Trading With Admiral Markets
Professional traders that choose Admiral Markets will be pleased to know that they can trade completely risk-free with a FREE demo trading account. Instead of heading straight to the live markets and putting your capital at risk, you can avoid the risk altogether and simply practice until you are ready to transition to live trading. Take control of your trading experience, click the banner below to open your FREE demo account today!

A perfect example of this is the sharp appreciation that certain currencies enjoyed amid China's expansion in the early 2000s. During the first decade of this millennium, both the Australian Dollar (AUD) and the Canadian Dollar (CAD) surged close to 40% against the US Dollar. Australia and Canada are commodity exporters, which is why their currencies thrive when China enjoys robust growth.
As a result, some Forex traders take long positions in the AUD and/or CAD when China's economy is expanding rapidly. Did you know that Admiral Markets offers the ability to trade on currency pairs such as the AUDCAD currency pair? As well as other popular currency pairings such as EURUSD and USDJPY? Additionally, Admiral Markets also provides Forex traders with the opportunity to trade on exotic currency pairs such as EURCZK, GBPPLN, NZDSGD and many more!
Aside from predicting market direction, investors interested in Forex scalping strategies must be able to accept losses. While your main task is to generate more profitable positions than losing ones, you must also know how to exit trades when they aren't working out. If you still think Forex scalping is for you, keep reading to learn about what the best Forex scalping strategies and techniques are.
How To Scalp In Forex
Now we have an understanding of the fundamentals of scalping, let's take a closer look at its practical application. In general, most traders scalp currency pairs using a time frame between 1-15 minutes, yet the 15 minute time frame doesn't tend to be as popular. Both 1 minute and 5 minute scalping timeframes are the most common. Try them out and see which one works best for you - if any.
Your profit or loss per trade would also depend on the time frame that you are using, with 1 minute scalping you would probably look for a profit of around 5 pips, while a 5 minute scalp could probably provide you with a realistic gain of 10 pips per trade. When it comes to selecting the currency pairs for your perfect scalping strategy, it is vital to pick up a pair that is volatile, so that you are more likely to see a higher number of moves.
If you go for the currency pairs with low intraday volatility, you could end up acquiring an asset, and waiting for minutes, if not hours, for the price to change. That being said, volatility shouldn't be the only thing you're looking at when choosing your currency pair. You should also look for a pair that is cheap to trade - in other words, the one that could provide you with the lowest possible spread. As a scalper, you will always see that the spread lies somewhere between 10% to 30% of your income, and of course, you would want this value to be as low as possible.
How Do You Scalp in Forex?
You need to develop a certain trading strategy based on technical indicators, then you would need to pick up a currency pair with the right level of volatility and favourable trading conditions. After this, once you see an entry signal, you have to go for the trade, and if you see an exit signal, or you have come to a profit that is adequate, you may then close your trade. What is also important in scalping is stop-loss (SL) and take-profit (TP) management.
While it is always recommended to use an SL and TP when trading, scalping may be an exception here. The reason is rather simple - you cannot waste time executing your trades, because every second matters. You may of course set SL and TP levels after you have opened a trade, yet many traders will scalp in a manual mode, without setting any SL or TP. This is especially applicable for 1 minute scalping in FX. You may of course use SL and TP, in fact, it is even recommended, if you are fast enough. Many traders will set SL and TP, especially if they scalp more than one currency pair at a time.
Now let's focus on the spread part of the trading. Let's assume a broker has no commission attached to your trading account, but the spread on EUR/USD is 2 pips on average. If you usually trade 0.2 lots, you would probably scalp with about 1 lot. Hence, your direct expense would be about 20 USD by the time you opened a position. If you are looking for a 5 pip gain per trade, this means that you would actually have to go up 7 pips from your initial starting price. If you do the math, you could see that it is nearly 50% extra. This is why you should only scalp the pairs wherein the spread is as small as possible.
Another important aspect of being a successful Forex scalper is to choose the best execution system. It can be hard to be successful in scalping the currencies if there is a dealing desk involved - you may find a perfect entry to the market, but you could get your order refused by the broker. The situation may get even worse when you actually try to close your trade and the broker does not allow it, which can sometimes be deadly for your trading account. This is why it is vital to choose a broker that offers STP or ECN execution, and is able to accommodate scalping.
Reasons For Scalping
Scalping refers to traders who perform 'currency skimming' on their small profits regularly. They will aim to earn small amounts of profit several times within a single session. Scalpers will often base their upcoming trading decisions on recent trading analysis, financial reports and economic events. In one session, some scalpers can make over a dozen trades - so volume is key. They will open many trades, with the aim of gaining just a few pips per trade.
By being consistent with this process, they can stand to benefit from stable profits with consistent continuity. There are two different methods of scalping - manual and automated. In the manual system, scalpers need to sit in front of a computer so they can observe market movements for the purpose of choosing their positions. On the other hand, with an automated system, a scalper can teach a computer program a specific strategy, so that it will carry out trades on behalf of the trader.
Forex Scalping Techniques
One particularly effective scalping technique involves comparing your primary time frame for trading with a second chart containing a different time frame. For example, if you use a 1 minute time frame to scalp currency pairs, you could then consult a 5 minute chart to check any signals that come up. In addition, you can always consider using additional indicators. Another technique you might want to make mandatory for scalping is attaching a stop-loss to every position you open.
A stop-loss eliminates your risk of generating significant losses in short order. Doing so is especially important when your Forex scalping methods include more than one currency pair. Technological resources can also enhance your trading. To expedite your order placement, you can use the 1-click trading tool available with MetaTrader 4 (MT4) or MetaTrader 5 (MT5). With Admiral Markets, you can access an enhanced version of the 1 click trading terminal via MetaTrader Supreme Edition for MT4 and MT5.
Click the banner below to receive your FREE MetaTrader Supreme Edition download!

Finally, by automating your scalping strategy, you can save significant time and energy. However, strategies must be developed and then improved regularly over time, and you should only automate them after they have consistently performed well over a reasonable time frame. Here are some examples of Forex scalping techniques:
News fades
There are certain numbers, when released, which create an irrational market. These include GDP, employment figures, and non-farm payment data. Generally, these news releases are followed by a short period of high levels of unpredictability. It is in these periods that some traders will move to make quick gains. These periods of unpredictability will often only last about 15 minutes, when the currency prices will start to revert back to where they were prior to the news release.
Inside day breakout
Inside day patterns apply to candlesticks, whereby today's high and low range is between the increasing and decreasing range of the last day, which denotes reduced volatility or unpredictability. There are various inside day formats day by day, which are an indication of subtraction in continuous instability, and this causes a significant increase in the possibility of a goal break. Forex dealers construct plans and patterns based on this concept. Using only inside bars on the day based chart time frame. If you use FX scalping strategies correctly, they can be rewarding.
The 1-Minute Scalping Strategy
The basic idea behind scalping is opening a large number of trades that usually last either seconds or minutes. However, some scalping strategies developed by professional traders have grown significantly in popularity. For example, Paul Rotter placed buy and sell orders simultaneously, and then used specific events in the order book to make short-term trading decisions.
Rotter traded up to one million contracts a day ,and was able to develop a legendary reputation in certain circles, and has inspired Forex traders all around the world. While studying well-known strategies can be helpful, they should form the building blocks of your own unique setup. The 1 minute FX scalping strategy is a simple strategy for beginners that has gained popularity by enabling high trading frequency.
How does this strategy work? Here's a brief example:
Set your chart time frame to one minute. Now make sure these two default indicators (listed below) are applied to your chart:
You can also give your EMA lines different colours, so you can easily tell them apart. Now you have applied the indicators and your chart looks clear, let's review the signals required for opening short and long positions using this simple Forex scalping technique.
Long orders:
Any time a 50 EMA indicator surpasses a 100 EMA indicator, be ready to open a long order.
If the price at which you plan to fill the order is close to the EMA indicators, and the Stochastic rises above the 20 level, open a long position.
Short orders:
To determine when to make a short order, use the same strategy indicators in reverse.
The 50 EMA indicator should be below EMA 100, and the spot rate should be close to these lines.
The Stochastic should fall below the 80 level.
While you can use this Forex scalping strategy with any currency pair, it might be easier to use it with major currency pairs because they have the lowest available spreads. In addition, this approach might be most effective during high volatility trading sessions, which are usually New York closing and London opening times.
Forex Trading With Admiral Markets
If you're aiming to take your trading to the next level, the Admiral Markets live account is the perfect place for you to do that! Trade Forex & CFDs on 80+ currencies, choosing from a range of Forex majors, Forex minors, and exotic currency pairs, with access to the latest technical analysis and trading information. Trade the right way, open your live account now by clicking the banner below!
How To Choose The Best Scalping System
A Forex scalping trading system is not something whereby you can achieve success through mere luck. Instead, it is a combination of the different features of the Forex market, which display profitable trading, and which influences the most fundamental dynamics of the currency market. Any FX scalping system focuses on exact movements which occur in the currency market.
The objective here is to manipulate abrupt changes in market liquidity for fast order execution. Successful scalping is not related to trends, but it is dependent on volatility and unpredictability. However, scalping involves accumulating small profits over day trading; frequently creaming off small profits from small price movements in the currency market.
As profits tend to be so small, almost all scalping methods use a bigger than normal leverage choice. As high leverage leads to upward risk, many scalping models use down gearing. Leverage use encompasses high risks, but as scalping methods are reliable in their use of a stop-loss, a higher leverage ratio may be acceptable.
Using high leverage is particularly risky during news releases or non-farm payroll, wherein wide spreads can occur and the stop-loss might not be triggered. To prevent this, it is advisable to use a leverage ratio in a scalping strategy during periods of high unpredictability.The Forex scalping system demands a certain level of mental endurance. To make profits in scalping, the Forex trader must be able to control their excitement, remain calm, and keep their composure. Emotional responses to risky activities can cause traders to make bad Forex business decisions.
Scalping the market is one of the least risky ways to trade Forex. Nonetheless, it is still important to have a solid trading strategy. Profitable scalping must understand market conditions and Forex trading risks. Traders always have to keep in mind that they shouldn't trade more than they can afford to lose. Trading beyond your safety limits may lead to damaging decisions. For the interests of building a fruitful trading method or style, be careful not to take enormous risk, and be sure to exercise risk management in your trading.
In order to be successful in Forex trading, traders should focus on developing a properly calculated strategy. When starting out in Forex, it is wise to take small steps and gain experience. Gaining profit in Forex mostly relies on market conditions. Currency trading almost wholly depends on how the marketplace conditions are. Accordingly, scalping often denotes difficult trading market conditions - and scalping systems need to fully understand and be able to adapt to the changing nature of the market.
For the best Forex scalping systems, traders should first define their goals. Of course, the purpose of entering the market for traders is to gain profit, but when scalping you have to remember that the profits will be low. No matter what style a trader chooses for their trading, they need to make sure it suits them and that they feel comfortable with it. A well thought, disciplined, and flexible strategy is the main feature of any successful scalping system.
Best Forex Broker For Scalping
When it comes to selecting the best Forex & CFD broker for your scalping strategy, you need to first cross out all brokers that do not allow scalping inside their system. You may be surprised to learn that there are some brokers that do not allow scalping, by preventing you from closing trades that last for less than three minutes or so. As mentioned earlier in this article, you should generally eliminate all of the brokers that cannot provide you with either an STP or a ECN execution system, as scalping Forex with a dealing desk execution may hinder you.
Now, when you have a smaller list of available brokers, you should start looking at the instruments for your trading and their pricing amongst the brokers. Many brokers do have some commissions and this isn't necessarily a bad thing - you just need to include the commission into your calculations when you try to determine the cheapest broker. Nevertheless, pricing should not be the only point that matters when you are selecting a broker that will enable you to scalp Forex.
Scalping Forex For A Living
Many FX traders are trying to make a living out of their trading activities, and many novice traders are hoping to make a decent return on their investment in scalping. Whilst it is possible, what you have to understand is that scalping takes a lot of time, and even though you might make substantial pips, it takes some time to build up.
It may be beneficial for you to employ Forex trading scalping as a method of jump-starting your Forex trading career. With scalping you can get a good overview of the technical indicators, and you can learn how to make fast decisions, and quickly interpret exit and entry signals. We hope our guide to simple Forex scalping strategies and techniques has helped you, so you can put what you have learnt into practice, and succeed when you use your scalping strategies.
Trade With Admiral Markets
If you're feeling inspired to start trading, or this article has provided some extra insight to your existing trading knowledge, you may be pleased to know that Admiral Markets provides the ability to trade with Forex and CFDs on up to 80+ currencies, with the latest market updates and technical analysis provided for FREE! Click the banner below to open your live account today!

This material does not contain and should not be construed as containing investment advice, investment recommendations, an offer of or solicitation for any transactions in financial instruments. Please note that such trading analysis is not a reliable indicator for any current or future performance, as circumstances may change over time. Before making any investment decisions, you should seek advice from independent financial advisors to ensure you understand the risks.