The Best CFD Trading Platform
December 23, 2020 10:55 UTC
Wondering what the best CFD trading platform for 2021 is? Then look no further! Our guide will provide you with an introduction to the top CFD trading platforms available, with instructions on how to trade CFDs in MetaTrader 5, and more!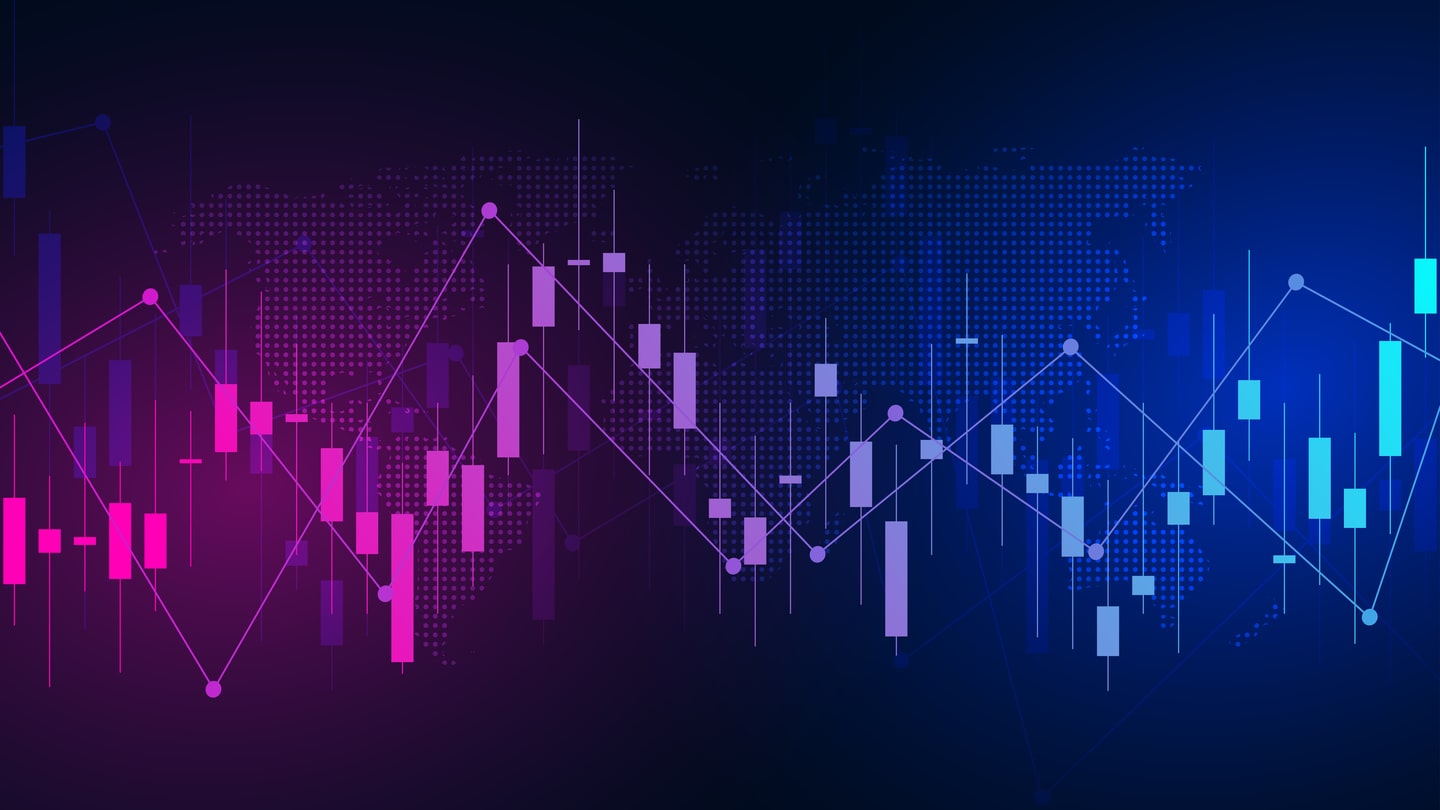 For a beginner trader, CFD trading can be complicated, and its complexities might be a little overwhelming. It is therefore imperative to select the right trading platform that will meet all of your needs. Forex brokers supply different trading platforms to their clients, and a considerable amount of online CFD brokers may provide the use of different independent and working platforms, like the MetaTrader (MT4) software package. The CFD trading platform you choose must be easy to use.
It must also be efficient in order entry, as well as cancellation, in order to enable all of the account management capabilities and to facilitate market analysis. Technically, a trading platform that provides CFD trading should permit you to gain real-time quotes, to enter orders, and to implement transactions. Beside all of this, good trading platforms for CFD trading may also comprise of a range of other useful tools and characteristics.
An Introduction to the Top Platforms
Being a professional trader, you probably know which platforms can be regarded as the best and most popular. MetaTrader 4 and MetaTrader 5 (MT5) will give you exactly what you need. These two are undoubtedly the best platforms and deserve attention.
Why is MT4 the King of Trading Platforms for CFD Trading?
It goes without saying that CFD trading has adopted the MT4 platform as the market standard, and it is now used by hundreds of brokers worldwide. This was not an accidental decision, and here's why: the MetaTrader 4 platform offers traders an advanced technology, as well as amplified security, so that they can open and close positions without ever having to worry about the stability of their trading platform.
Chart 1: An example of the MetaTrader 4 trading platform. Disclaimer: Charts for financial instruments in this article are for illustrative purposes and does not constitute trading advice or a solicitation to buy or sell any financial instrument provided by Admiral Markets (CFDs, ETFs, Shares). Past performance is not necessarily an indication of future performance.
Key Features of MT4
What is it that makes this platform so special? First of all, this CFD platform possesses a very user friendly interface to work with, empowering new and experienced traders to trade on this volatile market with ease. The second feature is the support of all major languages. Users worldwide can benefit from the MetaTrader 4 platform and all of its data in their own language, without any additional effort required.
Furthermore, alongside the delightful trading characteristics, the platform can offer you even more advanced and revolutionary charting capabilities. In turn, this enables traders to perform trades, and to thoroughly analyse the technical elements of the market at the same time. There is also one very popular and relevant capability within the MetaTrader feature portfolio, and that is Expert Advisors.
Communication Tools in MT4
It would also be a mistake not to mention the communication tools available in MT4. This CFD trading software incorporates advanced communication tools for brokers to post messages, and to keep communicating with CFD traders in real-time. Long and complicated email threads are prevented, thus the CFD trader's experience becomes much easier.
Unlike a lot of other platforms, MetaTrader 4 requires moderately low resources to run, meaning that it keeps its disruption of your computer to a minimum. This equally permits the platform to act much swifter, making it possible to accomplish trades and traders' requests straightaway. In addition, all users are able to view account information within the platform. Details available include trading history, access details, account balance, and also password information.
When you are dealing with a sensitive and private issue like CFD trading, you will of course want to ensure that your account is protected from potential hacks and attacks. Of all the CFD trading platforms available in the market, MT4 has one of the highest security levels that encrypts the data between a CFD trader and the server with a 129-bit key. The trader's IP address is also completely concealed. Additionally, MT4 is very flexible. It was designed to reinforce the ability to trade markets like commodities, futures or equities.
Customisation in MT4
The final point is that MetaTrader 4 allows customisation, so that CFD traders can tailor the trading platform to meet their own trading needs, as well as their practices. This includes the ability to develop and properly program your own Expert Advisors and technical indicators using MT4's advanced MQL programming language.
You can also boost the capabilities of MetaTrader with the MetaTrader Supreme Edition plugin from Admiral Markets. This excellent plugin enables traders to gain access to additional premium analytics, news, trading insights, and a range of innovative trading tools that enhance the trading experience. To find out more and to download MetaTrader Supreme Edition for FREE, click the banner below!

Using MetaTrader 5 to Trade CFDs
MetaTrader 5 is the latest version of the outstanding and popular MetaTrader CFD trading software. Let's first look at the interface. If you are in control of several accounts, it is easier than ever to manage them with MetaTrader 5. This is because the new accounts window in the 'Navigator' tab permits movement between accounts quickly - empowering the exploitation of various trading strategies in different accounts, with no trouble or unexpected delays.
Chart 2: An example of the MetaTrader 5 trading platform. Disclaimer: Charts for financial instruments in this article are for illustrative purposes and does not constitute trading advice or a solicitation to buy or sell any financial instrument provided by Admiral Markets (CFDs, ETFs, Shares). Past performance is not necessarily an indication of future performance.
If you decide to generate two accounts in which you carry trade and scalp, for instance, it has never been easier to switch between the two categories to respond to unanticipated market events. Regular traders certainly appreciate this feature. However, even investors committed to long-term trading will be pleased with this time saving feature.
The Different Types of Indicators in MT5
As for the indicators of these respective CFD platforms - there are many new indicators if we compare it to MT4. For example, MT5 divides CFD indicators into four different groups which are as follows:
Oscillators
Trends
Volumes
Custom indicators are also supported in this category. Additionally, the new indicator group system is appropriate for the classification of a number of analytical tools. It makes access considerably simpler and much faster. As we proceed in our discussion, there are also new trend indicators - and it is compelling to reference moving averages such as: the Adaptive Moving Average, the double and triple Exponential Moving Averages (EMA), and also the Variable Index Dynamic Average.
Among these indicators, the Double Exponential Moving Average (DEMA) is actually an advanced tool with minor lag and greater accuracy than a regular EMA. This variety is another reason why MetaTrader 5 can be considered the best CFD trading platform. Among MT5 oscillators, there is the Triple Exponential Average (TRIX). TRIX features a triple exponential moving average, and oscillates to nearly a centerline at zero.
Moreover, efficient and assiduous filtering out of market noise is a noticeable advantage of this indicator. Concerning Bill Williams indicators, there is the new market facilitation index supplement. This tool releases signals on the basis of the mutual interaction between volume, price and the indicator itself. The total number of new indicators in this CFD platform is seven.
Chart 3: An example of some of the trading indicators in the MetaTrader 5 trading platform. Disclaimer: Charts for financial instruments in this article are for illustrative purposes and does not constitute trading advice or a solicitation to buy or sell any financial instrument provided by Admiral Markets (CFDs, ETFs, Shares). Past performance is not necessarily an indication of future performance.
Among those, five new trend indicators plainly have the greatest emphasis. Both double and triple exponential moving averages and their derivatives, are the best new additions to the MT5 toolbox. For those who prefer to use automated trading, MetaTrader 5 appears to have developed an excellent trading script and a strong Expert Advisor.
The MetaTrader 5 script is as powerful as ever, and this new version sees previous bugs and errors addressed. The programming language has also been enhanced and condensed into a more efficient and user friendly form. In addition, Expert Advisors in MetaTrader 5 empower the preliminary made 'chart-in-chart style', which allows a more in-depth analysis of the technical strategy being tested.
Conclusion
It is extremely important to choose a good platform when trading CFDs. The platform should meet all of your requirements and should work for you. It is no mystery as to why MetaTrader platforms are considered to be the most popular and serviceable ones. They are uncomplicated and powerful. Don't hesitate to test them for yourself, as each one can be regarded as the best CFD trading platform.
If you're looking for a trustworthy, reliable broker to trade with, look no further than Admiral Markets! We are an award-winning, regulated broker that provide traders with the ability to trade Forex, Stocks, ETFs, and CFDs on bonds, commodities, cryptocurrencies, and more! Begin your trading journey the right way. Trade with Admiral Markets by clicking the banner below!

About Admiral Markets
Admiral Markets is a multi-award winning, globally regulated Forex and CFD broker, offering trading on over 8,000 financial instruments via the world's most popular trading platforms: MetaTrader 4 and MetaTrader 5. Start trading today!
This material does not contain and should not be construed as containing investment advice, investment recommendations, an offer of or solicitation for any transactions in financial instruments. Please note that such trading analysis is not a reliable indicator for any current or future performance, as circumstances may change over time. Before making any investment decisions, you should seek advice from independent financial advisors to ensure you understand the risks.