Admiral Markets gives you mobile trading access via most Android devices. With it, traders can place orders on mobile devices and access anything from basic technical analysis to a fully fledged chart. Check out what our MT4 mobile Android platform offers.
Features of MetaTrader 4 for Android
MT4 for Android offers access to a wide variety of helpful trading features on your smartphone, like:
live Forex quotes
display charts
indicator add-ons
trading history
market news
timely messages from your broker
platform customisation options.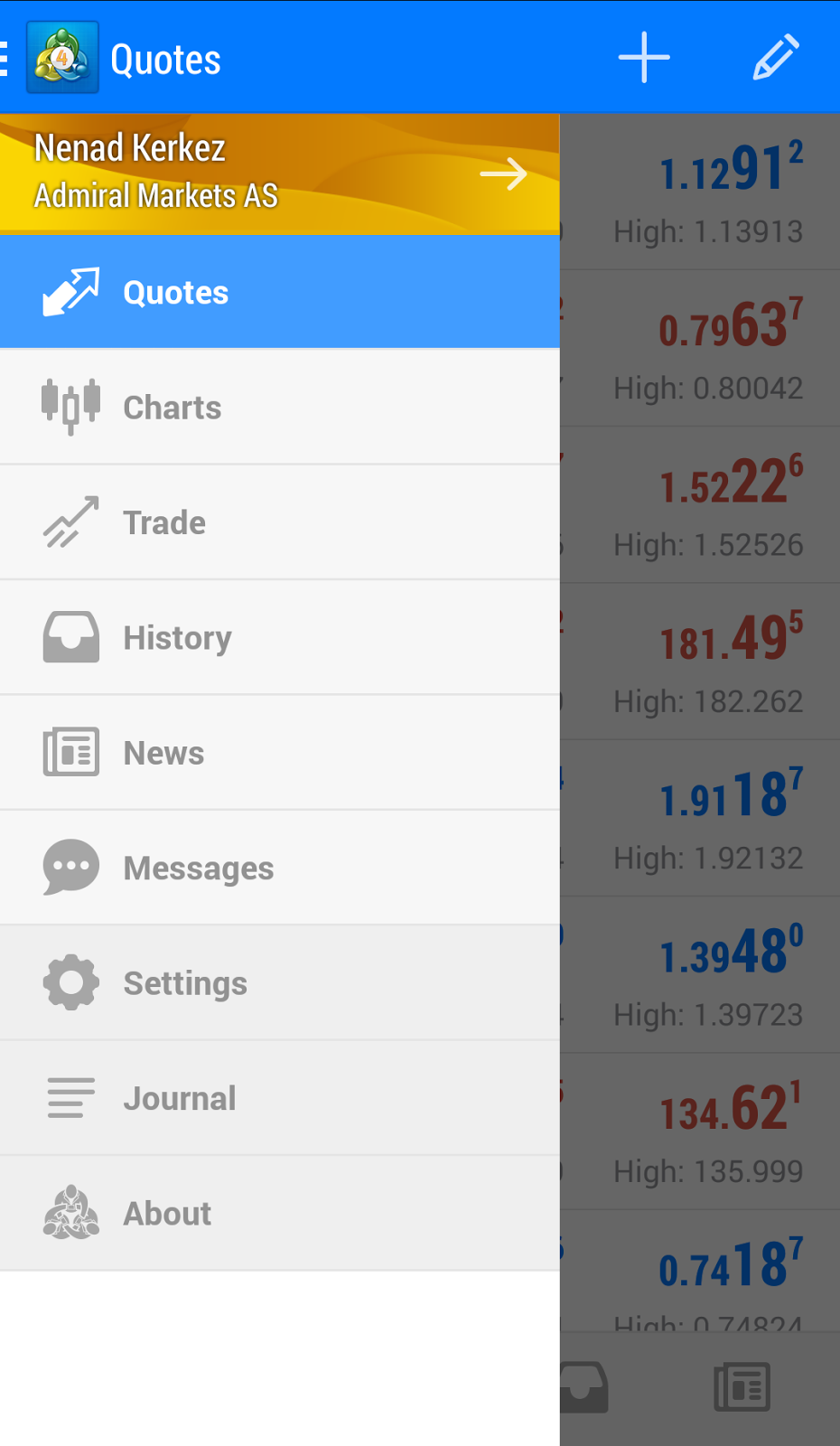 Android MT4 features explained
Want to see the rate of your current position? You don't need to google it. MT4 for Android offers you a preview of the market, so you have all the data just a click away. You can check Forex rates anytime - even if you are not at your desktop.
MT4 for Android provides several useful charting solutions. This lets you keep up with price fluctuations and major trends. You may increase your trading efficiency by doing things like adding more tools and indicators or modifying timeframes.
Adding indicators is now super easy. You just tap on your chart's icon to get a full list of available indicators - all categorised like your desktop version.
There's no need to search for news with our MT4 for Android. Push notifications let you know about breaking news.
Our MT4 app allows you to use all order types too. Now Stop Loss, stop limits and other types of orders can be placed directly from your smartphone.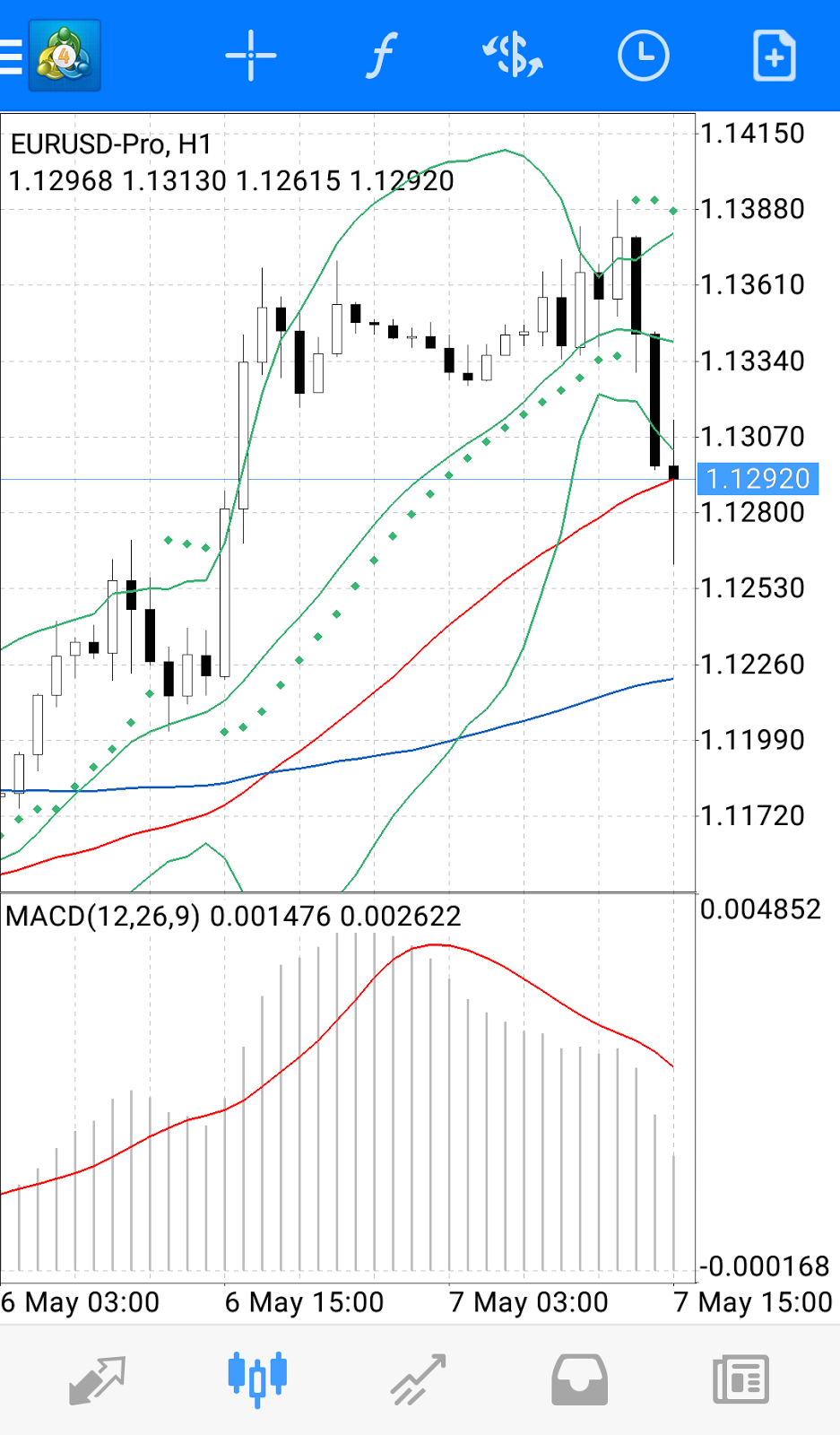 MT4 for Android guide
MetaTrader 4 for Android is so easy to use that we weren't sure you needed a user guide. But why not go the extra mile - just for you. All you need to do is download MetaTrader for Android and punch in your data to authorise your account and check-out the many features this time-saving app offers.
If you haven't used MT4 for Android mobile platform, we suggest you start trading with a demo account. This will help you understand the software without risking your capital in the process.
MT4 software for your phone
Get MT4 for Android and start trading
Download MetaTrader for Android from Google Play now. You'll get your MT4 Admiral Markets solution with pre-installed features - so you can start trading immediately.